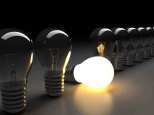 13 May

Revealed: 5 Commercial Imperatives for Your Journey to the Cloud (Part 2)

In the first part of our 5 part mini-series delivered to your inbox yesterday, we looked at Colocation as a first step towards a cloud-based computing strategy

The commercial imperative from yesterday's part 1 was the need to carefully analyse the opportunity for reduced capital, operational and maintenance costs that a well-planned move to colocation might have to offer your business.

In today's instalment we'll explore cloud hosted Desktop and Exchange. What are the main benefits that make a move to a cloud hosted solution so attractive and what is the commercial imperative to consider in making such a transition?
This is day 2 of 5.
What is Cloud Hosted Desktop and What Are the Benefits?
A cloud hosted Desktop is a virtual desktop interface that merges the functions of your office computer with the cloud's mobility. This means that you're no longer chained to a desktop computer, laptop or any other physical device.
Additional benefits of cloud hosted Desktop include:
SIMPLIFIED IT MANAGEMENT – typically all backups are taken care of by your provider, you remove the need to deal with software licensing and desktop support issues.
IMPROVED COLLABORATION – easy access by all staff members, regardless of location, meaning improved availability and work throughput.
LATEST TECHNOLOGY – technology updates are taken care of, leaving you free to concentrate on business centric tasks.
DISASTER RECOVERY – the need for regular backups, built-in redundancy and a validated DR strategy become the responsibility of your provider freeing up even more time and resources.
THIN CLIENT DEPLOYMENT – on-site hardware requirements are simplified and costs reduced.
And Cloud Hosted Exchange?
A cloud hosted Microsoft Exchange solution can offer all the benefits of cloud hosted Desktop as well as:
LARGE MAILBOX SIZES – you can expect your hosted solution to provide a huge mailbox of up to 50 GB per user.
ACTIVE SYNC OF ALL MAILBOXES – quick updating of email on all devices including desktop, tablets and smartphone.
DELEGATE ACCESS – allow staff access to specific mailboxes meaning enhanced control and security.
And more…
The Big Benefit of Both Solutions.
So, that's a quick overview of the potential benefits to be gained from adopting hosted solutions for Desktop and Exchange, but what about the dollars and cents?
Both solutions offer the potential for substantial cost savings though reduced expenditure on hardware, software, software licensing, support and hardware/ infrastructure upgrades.
Budgeting becomes easier through payment of a single, fixed monthly cost and contracts are available on a month-to-month basis with no extended tie-in. Unforeseen costs are effectively eliminated.
Conclusion
The commercial imperative from today's email is to make accurate comparisons of the costs of your current in-house desktop and email solutions when stacked up against migrating to the cloud. Taking into account the many expenses associated with providing an in-house service (some of them unforeseen), the opportunity to secure an enhanced environment at a reduced and fixed cost may be too attractive to resist.
Keep an eye on your email inbox for part 3 of this mini-series of 5 arriving tomorrow.
Sequential Networks is a forward thinking IT Services and Solutions provider specialising in Colocation solutions, Migration to Cloud, Unified Communications, IT support and more. You can contact us here.
Or simply hit reply, send us a short message and we'll be in touch.