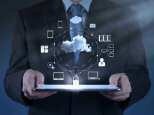 13 May

Revealed: 5 Commercial Imperatives for Your Journey to the Cloud (Part 1)

The colocation marketplace is undergoing substantial growth with no sign of it letting up any time soon. Constrained IT budgets and the financial infeasibility of running an in-house data centre are both adding fuel to the colocation fire. The opportunity to access state of the art facilities, streamline data centre operations and reduce costs are all strong drivers to change.

Similarly, spending on cloud IT infrastructure is on the up and set to grow by 26.4% this year according to figures released by IDC Worldwide.

Colocation and migration to cloud are inextricably linked. It makes sense therefore, to partner with a service provider who's positioned to deliver expertise on both fronts. A packaged solution with cloud firmly front of mind is likely to be the most cost effective way to go.

At Sequential Networks we're acutely aware of the absolute necessity to deliver a true end-to end-solution. A cost effective way forward that not only delivers the substantial benefits to be had from a well planned and executed colocation, but also paves the way to transition smoothly to cloud.

In our short email series, delivered to your inbox over the next five days, we'll explore five commercial imperatives for your journey to the cloud. Let's start by breaking down some of the benefits of colocation and how they relate to today's financial imperative.
This is day 1 of 5.
Colocation – The First Step in Your Journey to the Cloud.
Colocation as a first step towards a cloud-based computing strategy has commercial implications and it's imperative to take full cognisance of what this means for your company and your IT budget.
Reduced Operational Expenditure
The first and most obvious benefit of moving to a colocated data centre is the opportunity to cut costs by reducing your IT staff compliment. Many of the mundane tasks involved in running your in-house facility are now the responsibility of an organisation that's contracted to you and an agreed SLA (we'll talk more about contracts in a future email).
Reduced Capital Expenditure
Other benefits to consider include reduced capital expenditure on building and maintenance costs and being able to manage budgets more easily through a predictable cost of operation.
State-of-the-Art Connectivity
Many in-house data centres fall short of the mark when it comes to fast, resilient connectivity. This has implications not just for your operation as it stands today but for your eventual migration to a cloud based strategy in the future.
It's a given that a modern, colocated facility will take care of this issue for you and include it in the fixed-price option you contract for.
Upgrades and Maintenance
Keeping pace with changes in technology in order to deliver top class performance is both time consuming and costly. Colocation can remove this headache as well as the necessity to maintain UPS's, UPS batteries, generators, network infrastructure and more.
Conclusion
The commercial imperative from today's email is the need to carefully analyse the opportunity for reduced capital, operational and maintenance costs that a well-planned move to colocation might have to offer your business.
Keep an eye on your email inbox for part 2 of this mini-series of 5 arriving tomorrow.
Sequential Networks is a forward thinking IT Services and Solutions provider specialising in Colocation solutions, Migration to Cloud, Unified Communications, IT support and more. You can contact us here.
Or simply hit reply, send us a short message and we'll be in touch.